Imagine the pleasure of walking barefoot on your house floors and feeling the heat radiate through your toes as though you were on a tropical beach in London's mid-winter. Isn't that idea great?
Electric underfloor heating is a durable and energy-efficient way to give you that pleasant feeling in your home. However, there can be specific issues with electric underfloor heating that can cause some problems in the functionality.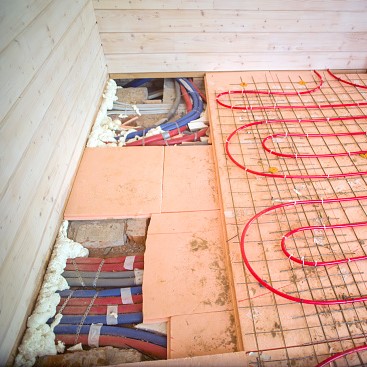 Is it possible for You to Repair Electric Underfloor Heating?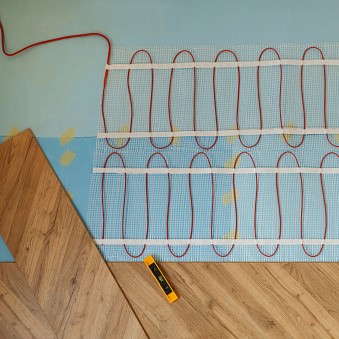 Yes, why not? Using a thermal imaging camera and cutting-edge testing equipment, our super professional electrical engineer may quickly identify the faulty area on your floor to avoid the trouble of lifting the whole floor.
At King Electricians, we always find the most affordable way to resolve your electric underfloor heating issues. And we only invest in modern and reliable technology. So, that our consumers may take advantage of it. 
Common Fault-Finding Pointers for Electric Underfloor Heating Problems
1. Faulty Thermostat
Electric Display Issues:
Check whether your thermostat has a display. If there's no indication of reading, see whether your thermostat's power supply is working. Check the voltage of your thermostat to ensure that is working properly. 
Electric Display Working:
Check for an error code on display and consult the user's guide. If the display appears to be operating normally, reset the thermostat clock.
If none of these measures work, ensure to replace your thermostat. In that case, one of our floor heating electricians will help you to fix this issue. 
2. The temperature sensor is faulty.
Electric underfloor heating uses a temperature sensor. Occasionally, a temperature sensor that fails to work shows inaccurate temperature readings. Some firms will install a spare sensor to make replacing it easier.
If only one sensor has been installed, you will need to replace it. Although this is generally straightforward, many individuals are apprehensive about performing this task themselves. And will seek the assistance of one of our electricians.
3. A damaged electric cable
Electric cable damage is the most frequent problem. But at least you'll know exactly where the accident occurred. So, there's no need to figure out the location of the problem. The good news is that replacing a damaged cable with a new one is relatively simple. And you can accomplish it with just about any electric underfloor heating repair kit.
What if You're Unable to Resolve the Electric Underfloor Heating Issues?
If the recommendations above don't work, you may contact one of our electricians to assist you with your underfloor heating.
Due to a lack of gas supply in certain areas, houses and flats in London, Docklands, and Kent have been equipped with underfloor heating. As a result, repairing these sorts of difficulties is a significant aspect of the electrical services we offer.
We've dealt with many electrical underfloor heating problems over the years. And till now we are helping numerous homeowners restore the warmth of their homes.
Our team of electrical engineers are City & Guild Certified.
We're also a member of the British Gas Local Hero program.
Is your underfloor heating failing you? For a free quote, contact one of our accredited London electricians.