Aaah, the joy of walking bare foot on your floor and feeling the warmth coming through your toes as if you were on a tropical beach although it is the middle of a hard London winter.
Electric underfloor heating has become increasingly popular over the past few years as it is known for being very robust and energy efficient, not to mention the warm atmosphere it creates in your home. But despite its robustness, electric underfloor heating can stop working.
There can be many reasons why electric underfloor heating may need repairs, but we often get asked: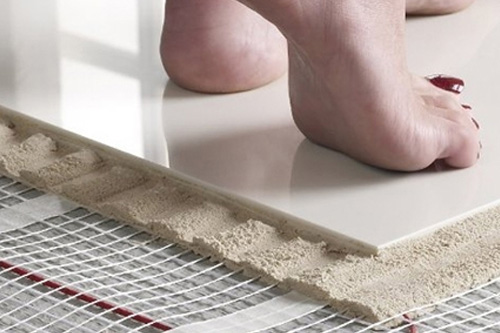 Can electric underfloor heating be repaired?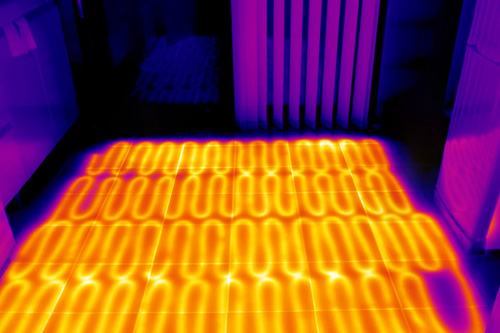 The simple answer is YES.
It doesn't matter if your heating system is set up under a carpet, tiles or a wood flooring.
There is no need to lift the whole floor to fix the problem as the electrical fault can be identified with great precision.
Using a combination of a thermal imaging camera and some of the latest testing technology, it is easy for an electrical engineers to pin point exactly where the issue is located, minimising any damage that can be done to any type of floor.
Thermal imaging equipment is by far the fastest and most cost effective way of accurately identifying where your underfloor heating is not working.
This is the exact reason why we invested in this most up-to-date technology, so our customers can benefit from it.
See below an example of one of our recent clients who called us because he felt his underfloor heating was not doing its job.
Within minutes we were able to detect where the issue was and produce a detailed report for him.
But before calling an emergency electrician and spending money unnecessarily, you might want to look at a few problem-solving techniques in case your underfloor heating stops working. Let's have a look at:
Three of the most common electric underfloor heating problems and fault-finding tips
1. A problem with the thermostat
Electric Display not working:
Check if there is a display on your thermostat. If you can't see any reading, then check your fuse box hasn't tripped. If your fuse box hasn't tripped, then check the thermostat's power supply.
Electric Display working:
Check if the display is showing an error code and then refer to the manual.
If the display is working as normal try resetting the thermostat's clock.
If all the above fails, you may need to replace your thermostat, in which case, you can call one of our underfloor heating electricians.
2. A problem with a temperature sensor
An electric underfloor heating is fitted with what is known as a temperature sensor. If the display of your thermostat looks abnormal, it may mean that the temperature sensor is faulty. Some companies will fit a secondary sensor which makes it easy to be replaced.
If your floor has been fitted with only one sensor you will need to install a new one. Although this is generally straight forward, a lot of people don't feel very comfortable doing this themselves and will call one of our electricians to do the job.
3. A cut or damaged electric cable
This is by far the most common fault of them all but at least when it happens you know exactly where the accident happened, so there is no need to figure out the location of the issue. The good news is that you can fix this yourself by simply purchasing an electric underfloor heating repair kit and replace the damage cable with a brand new one.
If all the problem solving tips fails, you can call one of our electricians to help you fix your underfloor heating.
Many properties in London, Docklands and Kent have been fitted with underfloor heating due to a lack of a gas supply in those areas so mending these types of problems is a big part of the electrical services we provide.
We have many years of experience fixing electrical underfloor heating and have helped many home owners getting their heating back on track.
All of our electrical engineers are City & Guild Qualified.
We are also part of the British Gas Local Hero scheme