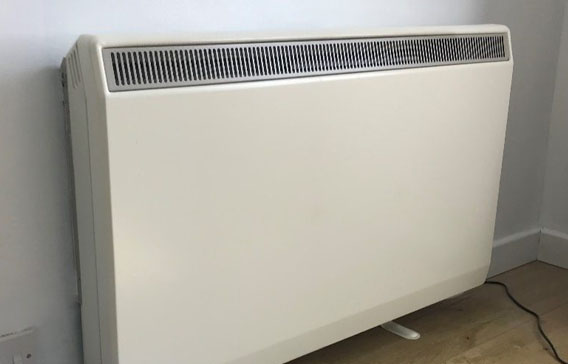 Has your heater just stopped working? Do you think you will need a new one? Or do you think you can repair it? Are you looking for convenient ways for electric heater repair?Are you wondering how much an electric heater repair costs and how long it usually takes?
Well, here at King Electricians we master in replacing storage heaters according to UK standards.
Read on to find out more about replacing electric heaters and what to do if your storage heater stops working.
If you have an emergency with your storage heater, you can call King Electricians now on 07494 812 865.
What are the most frequent reasons for a broken storage heater?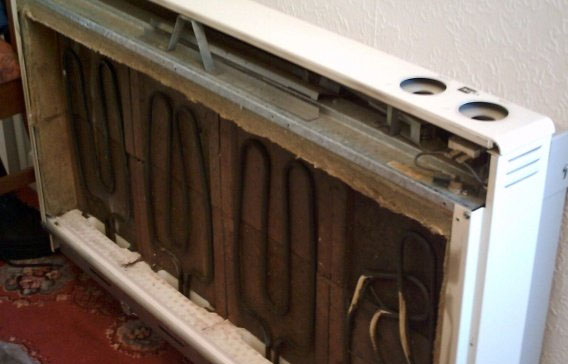 In most cases, it's a faulty thermostat. However, very often, the storage heater can stop working due to malfunction in the blown element (usually if the heater turns cold, the reason is the heating element). Another reason might be the terminal block (this is the least likely reason).
If you have a little knowledge about heating elements and basic handyman activities, you may remove the front panel and check if the thermostat is causing the problem. Here you may also asses it the storage heater can be repaired.
If you can't assess correctly, or there are other visible problems, you need to contact qualified electricians like us to do a professional storage heater repair.
On a side note, you should know that the heating elements and thermostat need to be replaced every 2-3 years. Frequently, a broken storage heater may need just a thermostat reset.
How to Repair Your Broken Storage Heater with Manual Reset?
We know how important a storage heater can be in your household, especially in winter. Not only that, the time is of crucial importance in repairing & replacing storage heaters. That's why first we will explain how to repair your broken storage heater with a thermostat reset.
The steps to reset your thermostat are:
Turn off the power supply and take off the front panel.
Usually, at the top, there are 3 round items.
Where you see a red dot above the thermostat, there is the thermostat reset button. You may use a pen to simply push it down and the storage heater should release a click sound (the thermostat will start working on the following charging period). If you don't hear anything, then the thermostat needs to be replaced.
Turn on the power after putting the front panel back. If it takes in the next charge, it's a success. If not, you need to replace the thermostat and contact our professional electricians for an effective replacement and storage heater repair.
Why Our London Storage Heater Repair & Replacement Services?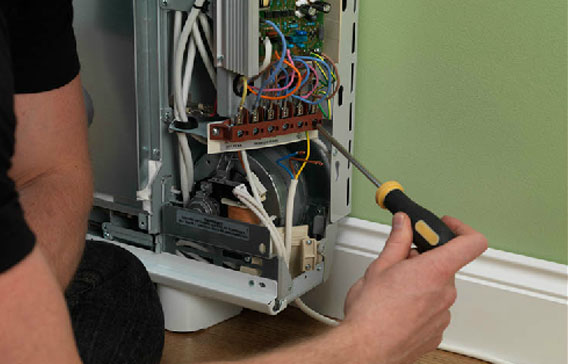 King Electricians are a team of highly knowledgeable, experienced and skilled professional electricians who are friendly, reliable and on time. Our team provides a high standard of electrical work and together with our unparalleled workmanship we are sure to get your storage heater up and running in no time.
If you are asking "when do I need to replace my storage heater", the answer is every 6-9 years depending on the usage. If the storage heater is not working, it doesn't mean that you need to replace it. Talk with an engineer and check if you can find faults with the wiring, switch, and circuit.
Some small faulty components can be replaced, may also be the reason. If this is all too complicated, and you feel uncertain, contact us for replacing storage heaters now.