King Electricians are your local electricians in London. We provide a broad spectrum of residential and commercial electrical services covering any type of project big or small. You can call us 24 hours a day to resolve any emergency electrical issues and we'll be on-site anywhere within Greater London in 30-120 minutes.
Whether you need an emergency electrician or you just need help to complete a project that demands our expertise, we'll take care of all your needs from your home to your office. Most of us use electricity and electrical equipment on a daily basis consuming vast amounts of electricity whether it be a microwave oven, a laptop or mobile, but there's always a time when help is needed. "We are here to help you".
Our team of NICEIC approved electricians are always ready to help you regarding your electrical needs and no project is big or small for us. We can handle any domestic and commercial emergency, just call us and our team will help you resolve your problem as soon as possible.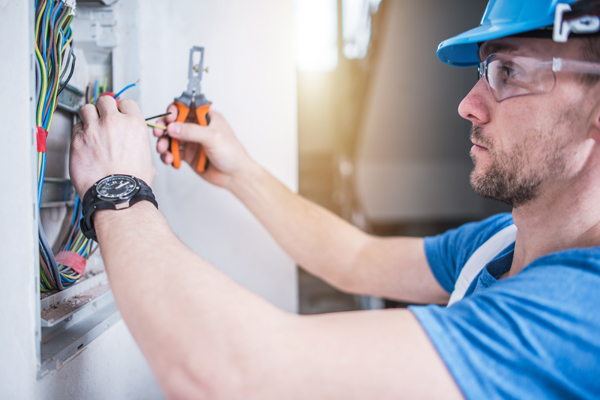 Emergency Electricians in London On-Call 24/7
When it comes to electrical emergencies, we know that these situations can't wait. We offer an emergency service around the clock, 24 hours a day, 7 days a week.
Should you have problems in your house or office whether it be a flickering light, a sparking socket, a burning smell or a problem with your fuse box, then it's time to take quick action as these small electrical problems can put you in serious danger and obviously we don't want that.
We pride ourselves in delivering a fast, reliable maintenance and repair service throughout London 24/7. Our NICEIC approved and experienced electricians will provide a reliable, efficient and durable solution for your particular electrical system.
Don't hesitate to call us at any time if you need help in a hurry. 
Our Electricians in London are always nearby!
Our fast and reliable emergency electrical service is always close by to help you. We have electricians covering all of Greater London just a phone call away and can usually be on-site within an hour.
Don't risk your life testing wiring and electrical equipment by yourself. Our professional electricians can handle it quickly and safely. Besides while fixing your problem we'll also inspect your electrical system for any other potential risks. We always go that extra mile to do a professional job which will save you time and money and keep your property safe.
King Electricians also offer very competitive rates for fixed price non-emergency electrical jobs. Ring us for a quote.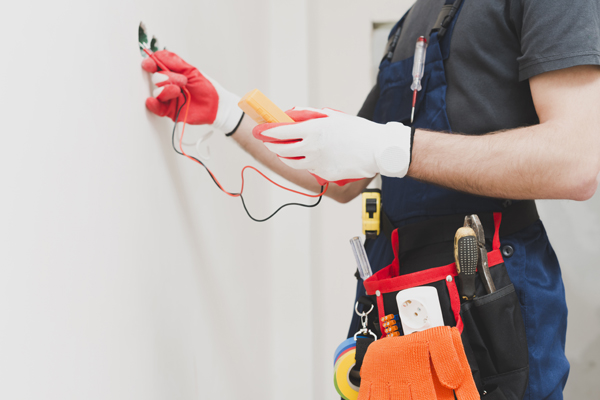 Frequently Asked Questions
Can I fix my house's electricity problems on my own?
If this is a frequent problem that you always fix on your own, seek assistance from a professional electrician, especially if you are not a trained electrician as you are putting your life at serious risk. So
please avoid it and hire a professional team.
When is it time to call an electrician?
Whenever you have an electrical problem you should call an electrician because only a qualified electrician can resolve the problem safely.
What should I do if my panel breaker is hot?
With safety in mind, turn off the power and call us immediately. This is a job for a professional as you may need an upgrade or some maintenance.
What will it cost if I hire an electrician?
It depends upon the severity of your electrical problem but there are standard rates for common faults.