Safety and outdoor security lights are great for many reasons but mainly to deter intruders and to give you light when you return home in the dark. They emit a large bright light that will help you to feel more secure at home. Usually these lights are activated by heat or movement with built-in sensors. There are many different types of safety and outdoor security lighting systems on the market. Here is a list of the most common types of security lighting systems to help you make your choice depending on your needs.
Which outdoor security lights should I choose?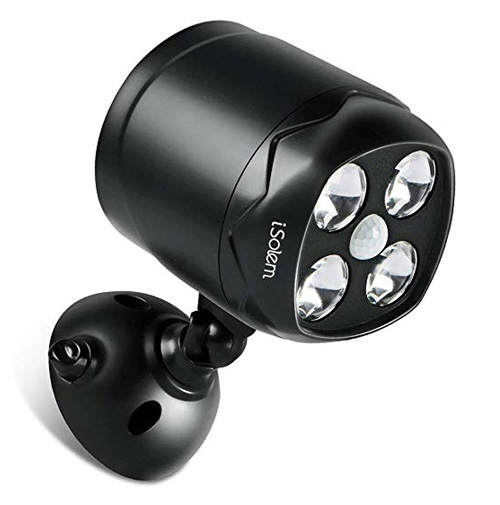 Motion sensor lights
Outdoor security lights with PIR (Passive Infra Red) sensors will turn on when motion is detected within it's range.
These lights can use a range of different bulbs fit for outdoor use. The downside of motion sensor lights is that they can often be triggered by pets, wild animals or other small animals such as birds when in they are within range of the sensor.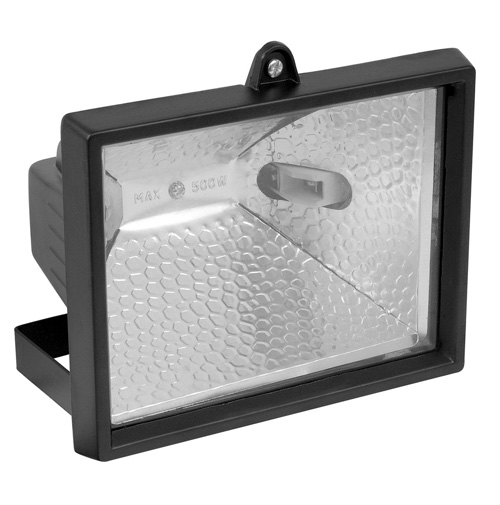 Halogen flood lights
Halogen flood lights are one of the most common outdoor security lighting systems in the UK. The bulbs are very powerful and give out a huge burst of light however this consumes more energy than most other outdoor lighting systems.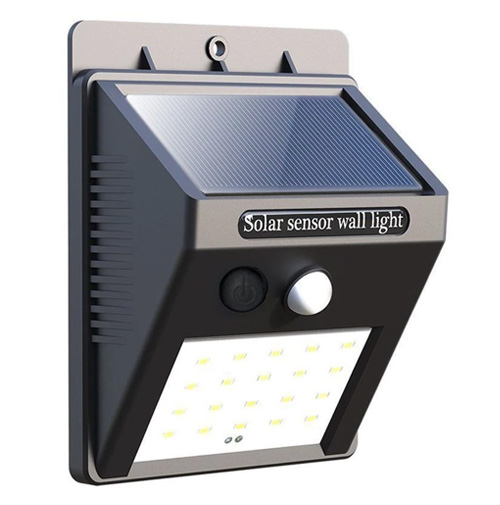 Solar flood lights
Out of all the outdoor lighting security systems, solar flood lights are the most environmentally friendly choice because they are powered by the sun.
Although these lights are powered by the sun, they work just like the other outdoor lights using LED bulbs and can last for up to 6 hours which is usually more than enough for the average building or house.
What you need to know before fitting outdoor security lights?
One of the most important considerations to take when installing outdoor lighting is where to install them. Many people in the UK are disturbed by bright security lights fitted to a neighbour's house which can cause a nuisance.
Motion sensor activated lights can be triggered by the movement of small animals or passers by. This may become a nuisance to yourself if the light glares into your living room or your bedroom. With these factors in mind, it is important to carefully plan where the best place is to put your outdoor lighting.
Another very important factor to consider when choosing your outdoor security lighting are the energy costs. Whether you want solar panel lighting or halogen lighting, it is important to consider what the most cost-effective solution will be for you.
Outdoor security lights are not just about deterring intruders or burglars. They can also be used as an outdoor feature in the garden when carefully placed. There are even decorative security lights available which can add character to your home.
How much does it cost to install outdoor security lights?
The cost of security lighting depends on many factors, such as the type of security lighting you choose to have fitted on your property.
Here are some factors to consider when choosing your outdoor security lighting:
Where the outdoor security lights will be fitted
The type of individual switches that will be fitted to control the lighting
The amount of outdoor security lights that will be needed
Whether the security lights will be fitted to a main switchboard
Because of these factors, it's very hard to give a cost on how much the outdoor security lighting will cost. If you are thinking of getting outdoor security lighting, feel free to call us to discuss your needs and we will give you a quick estimate. Once we understand your exact requirements we can provide you with a detailed quote.