24 Hour Emergency Electricians Covering Greater London
Electrical emergencies are one of the leading causes of damage around the world. A countless number of times, we have heard, "Always be prepared for emergencies." Even though it might seem like we have all that it takes to control everything in emergencies. But there are times when calling in a professional is a wise decision. One of the essential lessons in emergency handling is remaining calm and not trying to handle everything by yourself. Sometimes stepping back and trusting a professional with the services is the only right thing.   
Heated wires and switches can cause fires if not taken care of on time. According to the statistics, approximately 19,300 accidental domestic fires occur in the UK every year due to an electrical issue.
King Electricians-  One of the Fastest Emergency Electrician 
As a leading emergency electrician providers in London, you can expect a professional and reliable electrician at your doorstep as soon as possible. The best part is that we offer the most reliable and budget-friendly solution. Our NICEIC-approved electricians will take care of everything. And they will make sure you do not have to face the same situation again. In any electrical emergency, you just have to pick up the phone and dial the number, and we will take care of the rest while you sit back and relax.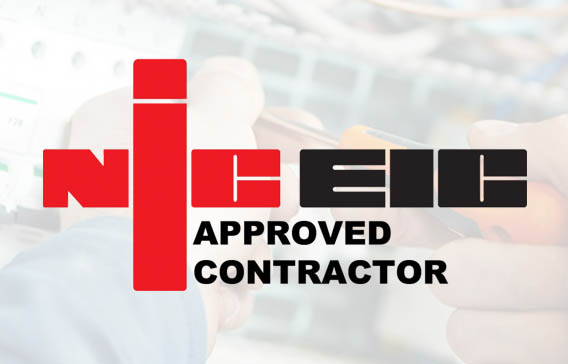 Domestic or Commercial- Don't keep yourself in the DARK!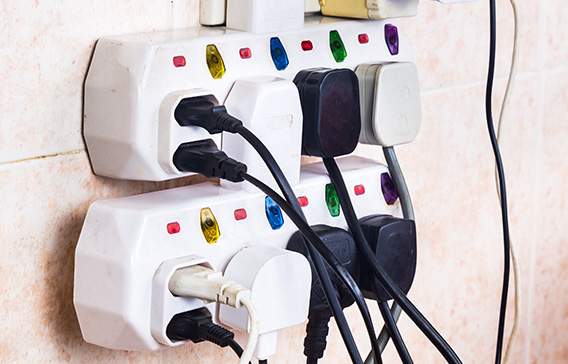 Delivering quality work is our top priority. Keeping you educated about the electrical problems will help you get out of the scams you might be facing. Our knowledgeable staff will explain everything in detail. What went wrong, how to avoid such situations in the future and what is the best possible solution for a particular problem. The more knowledge you have about electrical issues at your house or office, the easier it is to avoid scams.   
Updating wires and switches is crucial in ensuring the safety of everything you love. Everything is under one roof, from your family to your favourite pet to the PlayStation you just bought. And you need to protect them at all costs. It's common to keep increasing the electric load around the house and office without upgrading the wires and switches. Consequently, you hear a loud blast one day, and everything goes dark around you.  
Get Regular Inspections from Professionals 
It can help you eradicate all these hazards in just one go. Our trained electricians will help you understand the potential dangers and upgrade it when needed.   
Upgrading electric wiring, circuit breakers and outlets seem to cost a lot, especially if you are on a budget. King Electricians are best known for their budget-friendliness without compromising on the quality of work. Our professionals are available around the clock and are ready to serve you 24/7. Day or night, just be assured we are just one phone call away. 
Is there an emergency? How is electrical fault finding done?
What is the right situation to call for an electrician? No one knows the exact answer. Most people try to take over the situation before things get out of hand, and they have to finally call an electrician. Sometimes the damage caused by self-assessment is not reversible. So it is better to know what you are doing or simply call a professional.  
Your power just went out, and you are unsure what is happening around you? Stay calm and check if there was a power breakdown near you. You can use  UK Power Networks power outage checker to identify whether the power of the whole area is out or just your house.  
Knowing when to call the electrician is essential, and here are some exemplary scenarios which will help you decide.  
Sparking plugs or wires 

Uncovered wires 

Flickering lights 

Smoke coming out of an appliance or wires 
If you see any of these situations around you, call for help immediately. 
Signs that show you that socket and switch inspections and testing are required.
As an ordinary person with fundamental knowledge about electrical items, it is hard to know when the socket and switches need replacement or repairs. 
Here are some signs that will help you in identifying:  
Sparks every time you use it  

Gets heated up easily 

Loose switches 

Flickering or dim lights 

Circuit trips  
Call Us! 
If you observe any of the above signs, call a professional immediately.  
Emergency repair of faulty or tripping circuits.
Many emergency control programs are conducted in schools and offices, but if it has been a while and you want to refresh your memory, here are some guidelines.  
Keep yourself calm and move to a safe place 

Call for help immediately  

Cut off the electricity from that place 

Use a fire extinguisher if needed  

Do not try to fix the problem yourself. Wait for professional service.