24 Hour Emergency Electricians Covering Greater London
Lights continuously flickering? Experiencing a burning smell in your house? Outlet too hot to touch? It's time to call an emergency electrician to identify and fix the problem. 90% of emergencies can be fixed in less than one hour!
Don't ignore electrical problems even if they are minor because it can eventually put your entire space at risk. Make sure that your house, office and your loved ones are safe.
King Electricians are here for you to carry out all your emergency electrical maintenance and repairs at a moment's notice, anywhere within Greater London. With our NICEIC approved electricians, you will get fast, reliable, safe and durable solutions to all your electrical problems around the clock.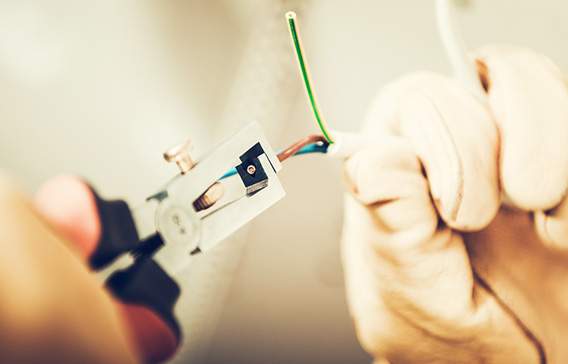 Domestic or commercial, we ensure your place is up to code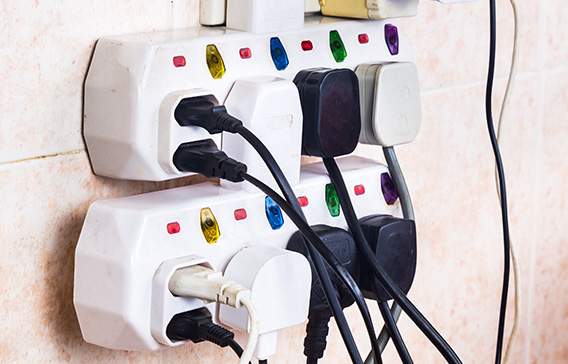 Don't take it easy! An outdated electrical device, wiring or circuit breaker can cause electrical emergencies, creating misery.
Outdated electrical equipment can overload the wiring causing a tripped circuit breaker, a fire hazard, electric shocks and other electrical risks. Thus, you should have regular electrical inspections to prevent these issues in the first place. If you experience any such issues call a professional immediately.
Remember that it is crucial to ensure your residential or commercial space is up to code. Household and commercial buildings have a number of electronic devices, such as lights, smartphones, laptops, televisions, security systems, air conditioners and other hi-tech gadgets. With a high demand for power, it makes sense that your space's electrical system is up to the date.
Our 24 hour emergency electricians will not only fix existing electrical issues but will also inspect your electrical system for any potential risk. We'll also propose inexpensive yet durable solutions for any risks, according to the electrical codes.
How to tell if you need an emergency electrician?
"Should I call an electrician?" is one thing home and business owners are always confused about when they experience an electrical issue. You may not be sure if you're dealing with a genuine emergency.
Before you call it is always worth checking if there is a power cut in your area. Here is a link to UK Power Networks power outage checker. Just enter your postcode and choose your house number and you'll see a map showing any known problems in your area.
However, below are some of the most common problems when you will need to call out one of our emergency electricians in London:
Flickering or dim lights?

Dimming bulbs are, specifically, not good for business. You may try replacing them, but if the replacement doesn't work, it is an indication of a more serious problem. Address the issue immediately by calling a qualified electrician before it leads to power arcing.

Tripping Breakers or Circuits?

Ignoring this issue may start a fire, especially if your

electronic devices are in

constant use. Hire a reliable electrician without any delay to determine whether your space needs a new circuit or an upgrade to the existing outlet.

Underground Electrical Problems?

As this type of issue doesn't always have visible signs, it may be overlooked. Underground electrical problems may happen due to unbalanced circuits or improper wire feeders. Call a professional electrician to inspect your home or commercial building and fix the problem.

Unprotected Wiring?

No matter at home or in the office, your place should have secure wiring to avoid any electrical hazards. If you observe unprotected wiring, immediately call a professional to secure it.

Loose Connections?

This often happens after carrying out renovations and repairs to a building. A loose connection can cause arcing and overheating, leading to injuries and fire.
We encourage you to call out an emergency electrician at the first sign of trouble. Don't wait until the morning to seek help if the issue happens at night because waiting can be risky.
What you should do in an electrical emergency?
The process is quick and simple with just a few steps shown below:
Your Call
As soon as you give us a call, our team becomes active. They will note a brief description of the electrical problem you are experiencing.
The Detailed Evaluation
We will promptly evaluate your inquiry to know the urgency based on the problem you are facing. It helps us understand if you need an emergency electrician, a domestic electrician, or a commercial electrician.
Sending the Electrician
Once we evaluate your problem, we will send a qualified emergency electrician to your place within an hour if you are based in London.
Fixing the Issue
Our emergency electrician will inspect the problem on-site and safely repair it. We ensure durability of our work, so that you won't experience the same problem again.
Our 24 hour emergency electrical service is available throughout London
No matter the electrical emergency, our experienced electricians are available 24 hours, 7 days a week to resolve all your electrical problems.
Our emergency electrical services include, but are not limited to:
Electrical fault finding.

 Our emergency electrician London will detect the fault in your electrical system and offer a reliable solution within no time.

Repairing or new installations.

 After finding the fault, our electrician will tell you if it can be repaired or if you need a new item fitting.

Emergency repair of faulty or tripping circuits.

 We make sure that your present electrical outlet or circuit is safe and convenient to use.

Underfloor electric repairs.

 Our expert electricians can handle underfloor electrical issues including underfloor heating repairs without any trouble.

Switches testing and inspections.

 We will inspect and test your sockets and switches to find the fault and fix it.

Security light fitting.

 Whether you need a new installation of security lighting or repairs to interior timers, our skilled electricians can carry out all kinds of lighting work.

Repair electric water heater.

 If your electric water or immersion heater is not working, call us and we will fix the issue within minutes.

Fuse box testing and replacement.

 We will find any faults within your fuse box and repair or replace it with a reliable solution.

House rewiring.

 We can diagnose wiring issues and repair them without costing the earth. We can also install new wiring at your request.

Other electrical emergencies.

 If you are experiencing any other electrical issue not mentioned above, call us and we'll be there to fix it.
King Electricians are available to serve you day and night at your doorstep. We want you to be safe without any delay.
Stop your search for "24 hour emergency electricians near me"
King Electricians is your one-stop-shop for 24 hour emergency electrical services. No matter if the problem occurs at the most inconvenient time of the day, we will be there to help you without delay. Whether you call us on weekends or off-hours, our emergency electricians in London are ready to help you anytime without costing you the earth.
Our electrical services equal cost-effectiveness, safety, and reliability.
So, what are you waiting for? Contact us right now to arrange a visit from a safe and reliable emergency electrician.