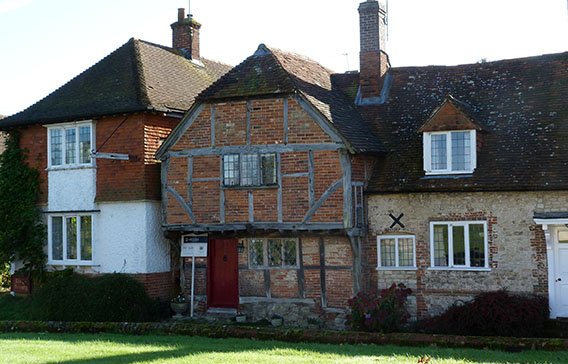 If you own a property that is between 25-30 years old, you may be in danger! The effects of poor or worn out wiring could be potentially devastating. Even if the property you own is being renovated, it is essential that you know if any rewiring work is necessary in order to alleviate any possible risks or hazards from faulty wires. Faulty wires and appliances can also lead to injuries such as electrocution and potential fire hazards, which emphasises the importance of properly tending to and rewiring a property correctly.
Read on to find out more about how your property can be rewired quickly and efficiently with our expert electricians.
Wait! How safe are you in your house? I'm not talking about your newly installed security alarms and CCTV cameras.
Your home's electrical wiring is one of the most important elements of your home safety that is often overlooked. If your home or office has faulty wiring or is not rewired for decades, it will need a full & partial rewiring to ensure maximum safety.
At King Electricians, we strongly recommend getting your wiring inspected, especially if your home is older than a couple of decades.
How to Tell if There is Need of Rewiring a House?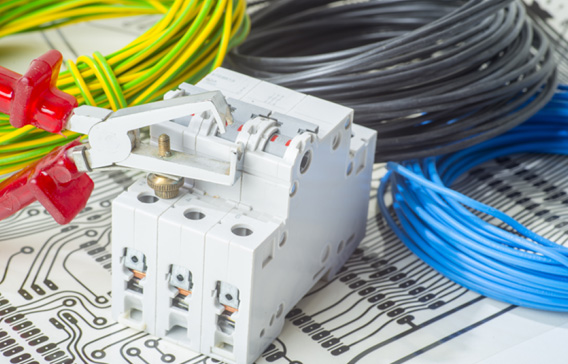 Well, there are some deadly indicators that your place needs a rewire. Some of the most prominent signs are:
General wear and tear
Frequent blowing fuses
Tripping circuits
Cracked or damaged insulation
Burning smells
Fire damage
Buzzing sounds
Electric shocks
Sparks when plugging or unplugging a cord
Flickering or dimming bulbs
Though all of these issues may not need a rewire rather a fix of certain appliances, you must get the problem inspected to know the core reason behind it.
Other Potential Risks Needing a Rewire are:
An old property If you are living in a 30 to 40 year old property, it may need a full rewire.
Two-pronged outlets Such outlets are not usually grounded, thus creating a safety hazard.
Aluminum wiring If your house has aluminium instead of copper wiring it will be prone to overheating and may need completely rewiring.
Overuse of extension cords Using a lot of extension cords can put additional stress on your house wiring.
Extension or renovation If you have added new appliances to your home or have renovated it recently, your house will need a rewire.
If there is any situation that makes you think that 'Does my house need a rewire?', it's time to call a professional to inspect the situation.
Full & Partial Rewire of Your Property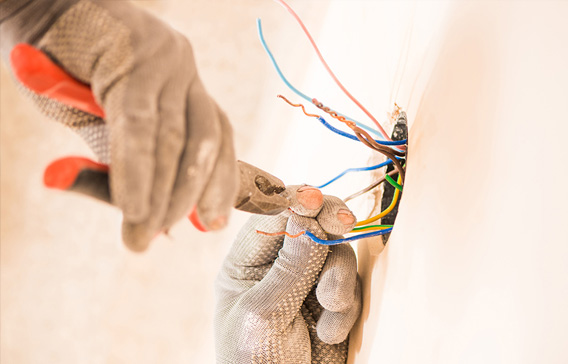 King Electricians is your one-stop-shop to carry out all your rewiring needs. Our electricians are well-skilled, experienced, and licensed to ensure that you get fast, reliable, and durable rewiring.
No matter if you experience an emergency electrical situation or looking for a planned up-gradation to your wiring, we are active round the clock to serve your needs.
Our electrical rewiring services include:
Full Rewire
If your house or commercial building has not been rewired for about 30 to 40 years, it's probably time to get it rewired. Outdated wiring can be a safety risk and a rewire would meet the current electricity standards. Moreover, if you are planning any major renovation or upgrade to your property you must rewire it.
We at King Electricians are happy to provide our customers with a fast and reliable full rewiring service. It usually takes us up to 7 to 15 days to rewire a house, depending on its size and your unique needs.
Partial Rewire
If you are planning a small renovation or extension to your garage, loft, or any other room and your existing wiring is up-to-date, you'll only need a partial rewire. Any new building work needs new wiring to ensure that it complies with Part P. of the Electrical Safety guidance.
Our licensed electricians can carry out partial rewiring without compromising on the safety of your house and family members. Improvements can be made to the existing wiring to ensure it can carry the additional load.
Emergency Rewiring
If you are experiencing any electrical issue but are not sure if your house needs rewiring, immediately call King Electricians. Our expert electrician will reach your place without delay to inspect the problem and figure out if you need rewiring.
We carry out all emergency rewiring works without making you wait for days or weeks. We are also available at weekends and off-hours to instantly serve your needs.
Our Electrical Rewiring Process is Simple and Fast
It only takes a few steps to complete the process of rewiring a house:
Your Call – We will be active as soon as you call us. We will take a brief description of your problem to evaluate your needs.
Detailed Inspection – We will send a licensed electrician to your place to inspect your wiring on-site and determine if you need a full, partial, or emergency rewiring.
Quote – After the evaluation of your needs, we will give you a fixed price quote and time-frame required to complete the job.
Carrying the Rewiring – Once the contract is agreed, our team of electricians will carry the rewiring job while ensuring durability and safety.
And all done!
So, are you ready to get your house rewired? Contact us right now and we will do the job for you.