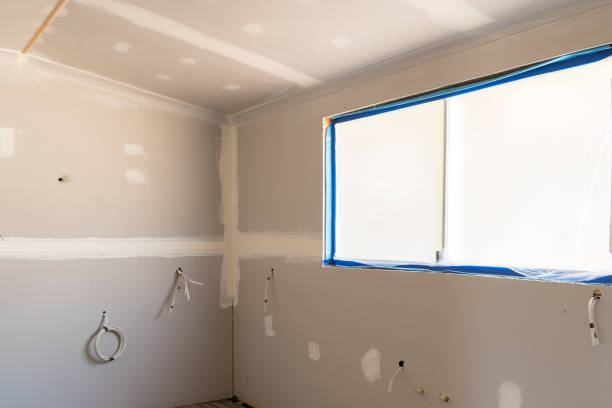 Do you know that living in an old house that apparently looks fine can cause you danger at any time? There is not denying that the worn-out house wiring is a major threat in old houses. 
Whether you are living in an old house or has renovated your property, the first thing you need to analyze closely is the
rewiring because it needs your attention.
We want you to be highly safe because faulty house wiring can damage your appliances. Moreover, it also causes you injuries like fire injuries or electrocution injuries.
That is why one of your utmost responsibilities is to seek help of a professional to prevent any scary event. You can contact us for that job. And our expert electricians will tell you how to rewire your house efficiently.
How to Know if My House Needs Rewiring?
So, moving on to one of the most common questions people ask us: how to know if their house needs rewiring. So, our straight answer is that if your property is 25 to 30 years old, ensure to rewire your house.
30-year-old wires are not compatible with modern wiring standards, and they are not safe to be in your house. And it is essential for people moving into older properties. As they need to reassure that the wiring in the house is according to modern standards and safety.
When you rent a building, ensure to check your wiring every 5 years. And if you own a property, you must go through the wiring inspection every 10 years to meet safety and security regulations. Rewiring comes with the installation of several new plugs and switches. And this is very useful considering the number of appliances in a usual household.
Apart from that, your house will show multiple signs that it needs rewiring. For instance, when you see circuit breakers tripping or the light flickering or dimming, know that your home has damaged wires.
Remember to call our expert electricians immediately if you observe any such signs to get a highly professional and satisfying rewiring experience.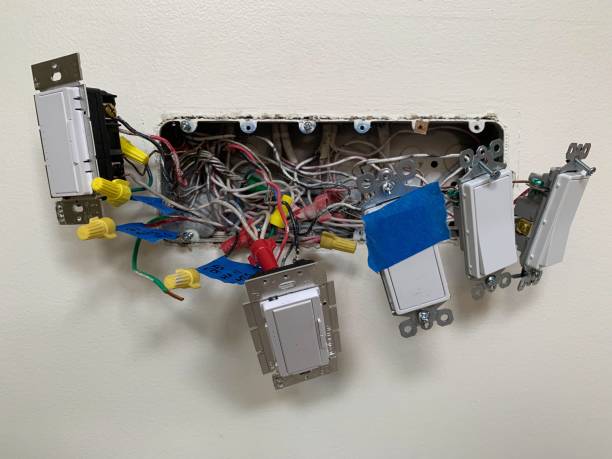 Processes involved in a Full House Rewiring
Before getting your complete house rewiring, you should at least know about the whole process, including the sockets, cables, and wires that will be changing.
There are two major processes involved in complete house rewiring. The first process is called the 'First Fix,' It is usually done before you move to a new property, get your walls plastered, or add any furniture.
And this process primarily involves actual wiring and black box installation for your property. Only a licensed professional can perform this task. The second significant process, the 'Second Fix,' involves fitting the lights, switches, sockets, and a consumer unit.
So, when you get your house fully rewired, the professionals replace every wire in the house with a new one. Also, they fix all the light sockets, Khokhar points, and heat detectors
Can I do the Rewiring of a House Myself?
Even though rewiring the house is not an impossible task. And you can do it yourself. However, it is different when a qualified and licensed electrician rewires your property.
The reason is that there are some underlying issues that professional comes across while reviving your house that you might not be able to detect. It can cause serious future consequences like fires or electrocution. And as a result, if you expose yourself to such fires or any appliance damage, you won't get insurance because your wiring isn't professionally done, and insurance companies notice that.
We also don't recommend you rewiring your property because, according to the building regulations, the council will evaluate the rewiring job at different installation points. And if you are unable to meet the standards, they will charge you.
So, the best way is to contact a professional wiring company like King Electricians and get your house rewiring by qualified electricians to ensure your and your family's safety
Frequently Asked Questions
Is it possible to rewire a house by removing drywall? 
Normally dry walls are not removed if you have a basement or an attic. If none of these options are available, it might be important to remove the drywall. You will get the exact answer after getting an inspection from professionals. They might have to remove small portions of the drywall to pull out the old wires. 
The short answer to this question is "Yes." Even though it might seem like it costs a lot, in the lower run, it will be beneficial. Especially if you are selling the house, old wiring will bring down the value of your house. So, it is better to get the work done beforehand. Plus, old and worn-out wires can be a fire hazard.
How to plan the rewiring construction process? 
Make sure you have enough finances. Rewiring can be a costly process. Get the estimate and keep your budget in check. Secondly, arrange a temporary place to stay in. You might have to stay in a hotel for a week or so. Plus, cover everything in your house so that the dust doesn't get to it.